Karl with Dennis Miller after spending an hour with Dennis in-studio on October 26, 2009.
---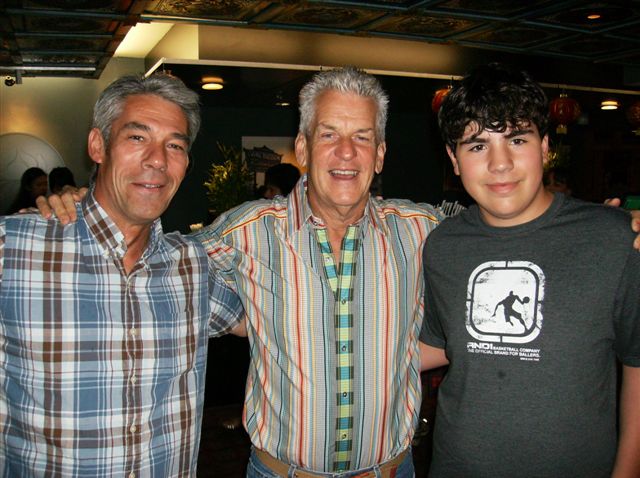 Had the honor of opening for Lenny Clarke at Chuckles Comedy Club. My son Dominic came along as well. Lenny killed, naturally, and announced his new television series with Chelsey Handler. Nobody deserves a big-time hit more than this guy...he's been at it for 35 years. Congratulations, Lenny!
---
With Hank Morse of WTKK, Greg Howell and Steve Sweeney at Chuckles Comedy Club in North Andover, MA My first time sharing the stage with the legendary Sween....
---
With the great Johnny Pizzi at the famed Chuckles Comedy Club in North Andover, MA. A great club with a great history. More at www.chucklescomedyclub.com
---
Karl with Danny Aiello, just before performing at 'Danny's Upstairs', the famed comedy room run by Danny, above the Tuta Pasta Restaurant in Hoboken, NJ, on Feb. 18, 2010
---
Myself with Eddie Brill at The Orpheum Theater. Eddie, aside from being a brilliant comedian, is begining his 15th year as comedy booker for The Late Show with David Letterman.
---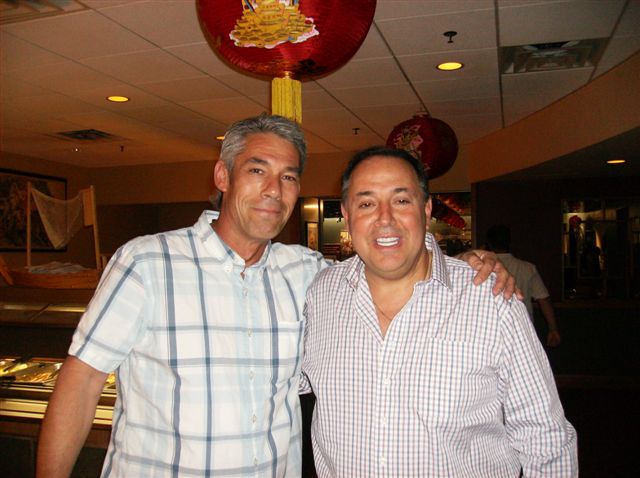 Myself with Richie Minervini who I met on the set of Here Comes the Boom, a new Kevin James movie filming in the Boston area. Richie and Kevin are old pals, and you may have seen Richie in Grown Ups, Mall Cop or King of Queens. A great comic as well and a real gentleman.
---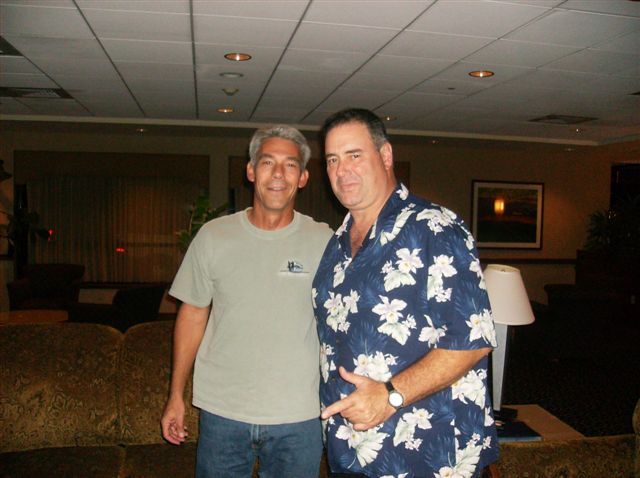 Myself with Frank Santorelli, also known as "Georgie the bartender" from The Sopranos. I opened for Frank in Brockton, MA . This guy just killed...smart, funny stuff. A seasoned entertainer, he had the other comics, including me, rolling on the floor.
---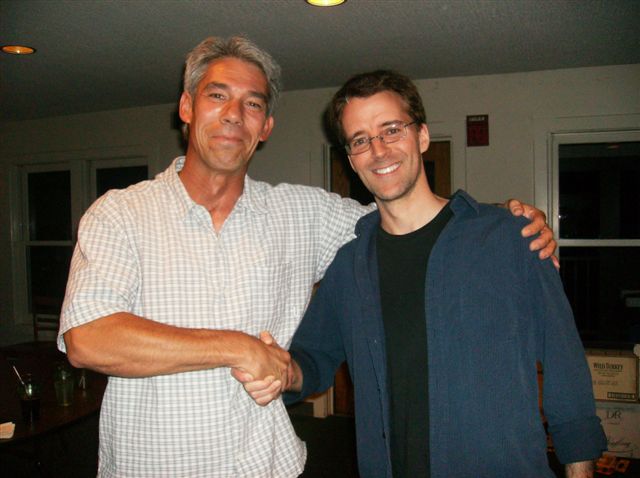 On July 18th, 2009, I opened for Justin McKinney. Justin was the host at Grill93 in Andover, Mass. the very first time I did stand-up comedy, over 15 years ago. He immersed himself in it, moved to Los Angeles, then New York. He has appeared on The Tonight Show with Jay Leno twice and will have an hour-long special on Comedy Central this fall. His hour in Amherst on this night just crushed. A brilliant comic and a sweet guy, it was great to cross paths again.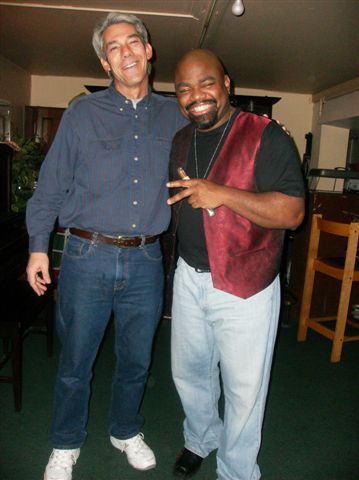 Myself with the inimitable Clay Miles. I was lucky enough to open for Clay at The Comedy Vault in Boston on March 13th and 14th, 2010. Clay is hysterical, and an ex-Marine. Thanks for your service, Clay.
---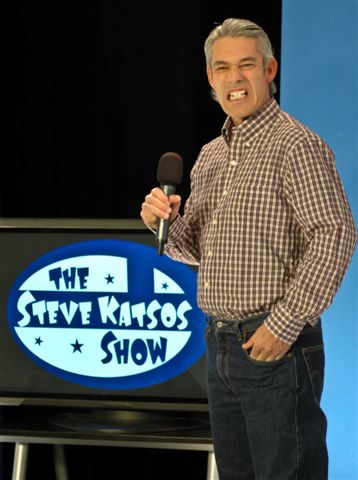 Back on The Steve Katsos Show on March 30th, 2011 to benefit The Red Cross in Japan
---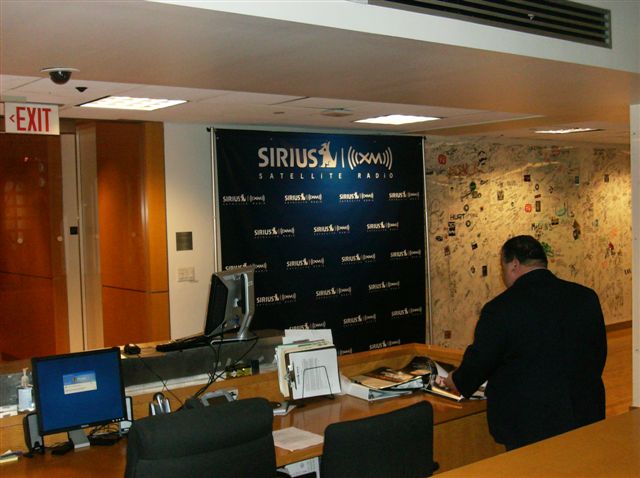 The main office at Sirius Studios in New York City...Howard Stern's place. I was invited to sit in with Jay Thomas on The Jay Thomas Show while Jay was in New York.
Jay and Shuly on the air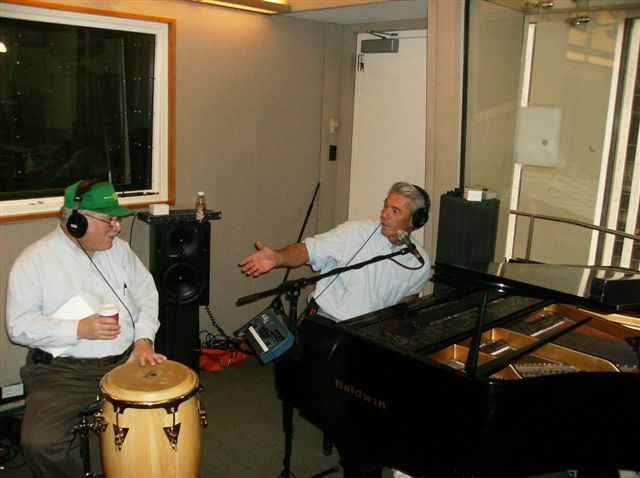 Playing piano on the air for Jay with the inimitable Ira the Weatherman playing bongo....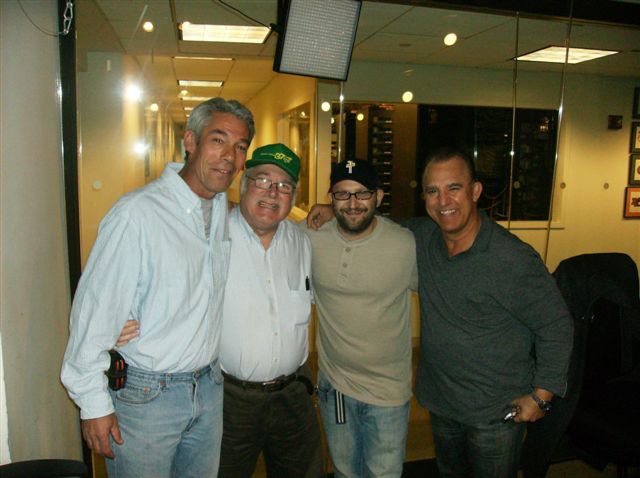 With Ira, Jay and Shuly at Sirius Satellite Radio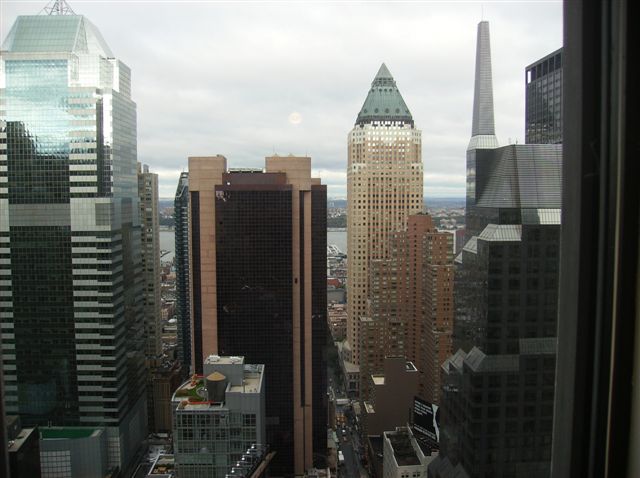 The view from the 37th floor at Sirius
---
Dinner with friends. Joe and Rose Marino with daughter Janet, my family and dear friend Lt. Col. Kevin Johnston, wife Christy and new son Kaiden...
Lt.Col. Kevin Johnston, on a brief vacation from his service in the United Kingdom, finishes yet another hour with me in-studio on Crosswinds. Always a pleasure to see him and have him in. A very bright guy, emblematic of the fine people who serve this country...
---
The CBS building in New York City...calling my name...come closer...come closer...
Westwood One Broadcasting....the real deal...
---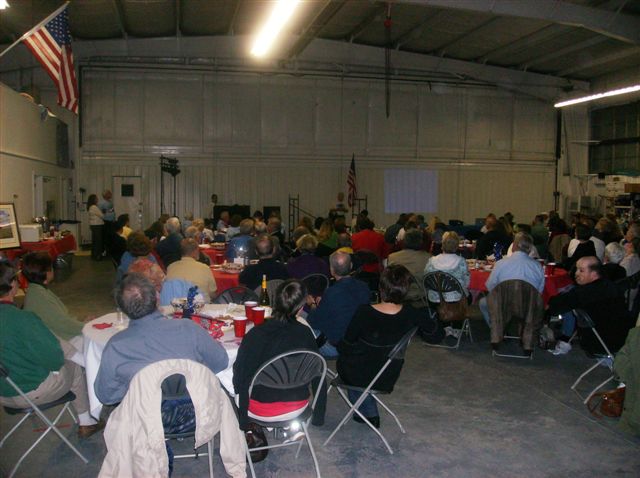 Our airport community turns out in full to support www.honorflightnewengland.org An emotional evening with several World War II veterans attending, and a slide show from the most recent trip to the memorial in Washington, D.C., on September 20th 2009. For a nominal fee, you can sign up to "chaperone" a veteran on an upcoming trip. It's a day you won't forget.

Karl with Joey Carroll at the Honor Flight New England benefit held at Boire Field(Nashua Airport), on October 2nd 2009. Joey has performed for our troops in Iraq over a dozen times since 1999. It was a pleasure to work with him, he brought down the house...or...the hangar, in this case

Lenny Cushing, senior controller and ball-buster at the Nashua Airport control tower, life-long friend, and a key supporter/organizer for Honor Flight New England, listens to Joey Carroll setting the place on fire...

Click for a larger image.
A wide view of the crowd gathered in Washington, D.C. on September 12th, 2009. A few thousand? The major networks need a little practice in crowd estimation....

Me and E D Hill of Fox and Friends at a Nashua GOP fundraiser held at the home of Jennifer & Bill Horn

This one's going in my wallet...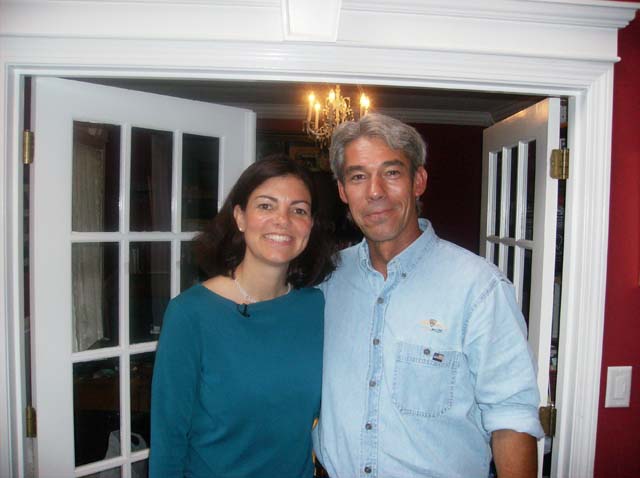 Myself with former NH Attorney General, and now candidate for U. S. Senate, Kelly Ayotte. Anyone who knows me, knows how much I think of Kelly and her tireless work on the new legislation which makes New Hampshire one of the toughest states in the country when it comes to child-protection laws. Needless to say, I will be supporting her campaign for Senate with everything I've got...